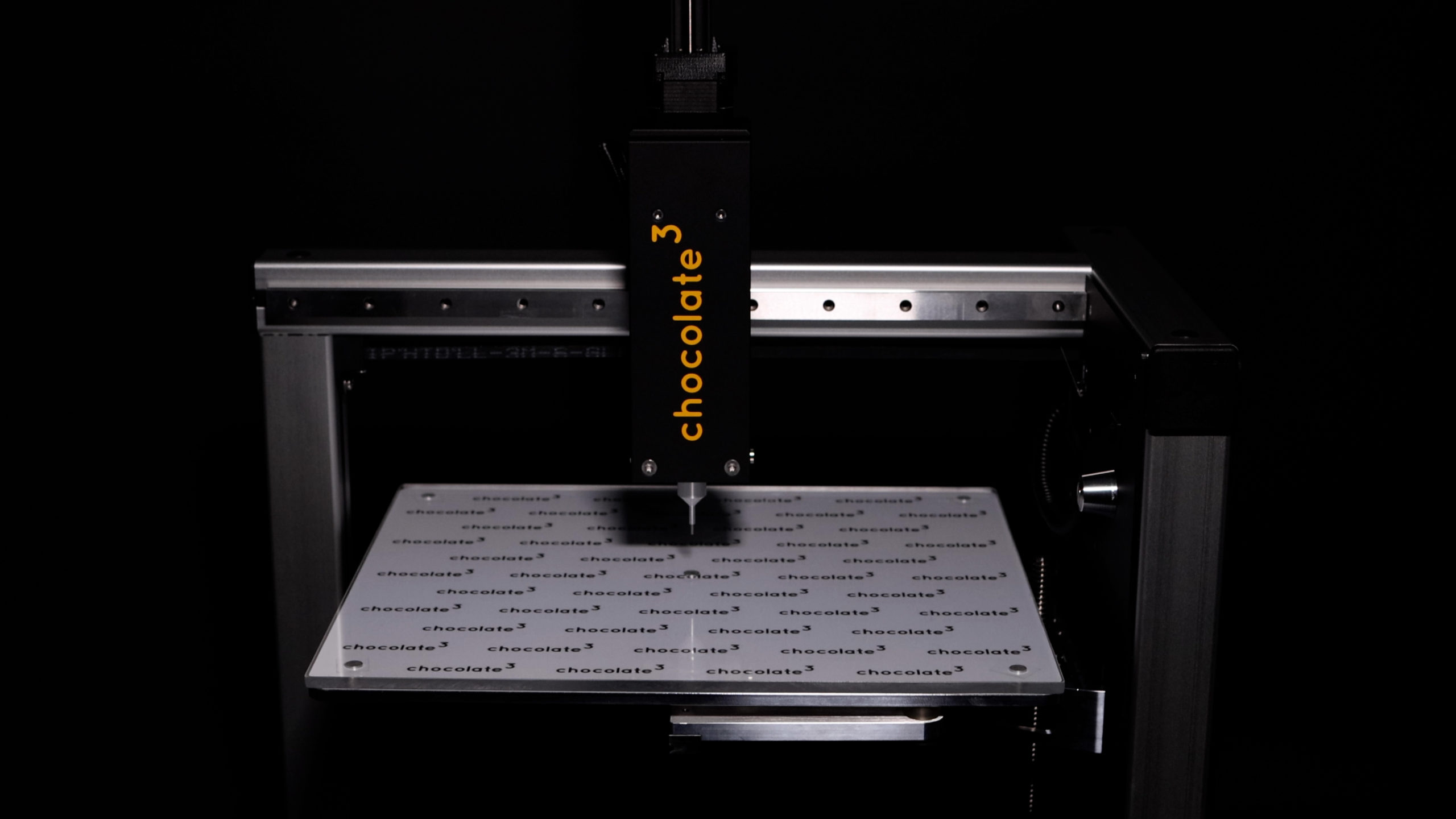 ---
While a lot is done, we are still working on the translations.
We are trying to keep everything up and running all the time, but it might not always work 😉
If you encounter any problems ore have any other questions, please reach out to us !
---
Heben Sie die Schokoladenverarbeitung auf ein neues Leven und kreieren Sie einzigartige Schokoladendesigns die bisher unmöglich waren.
auf dem Laufenden bleiben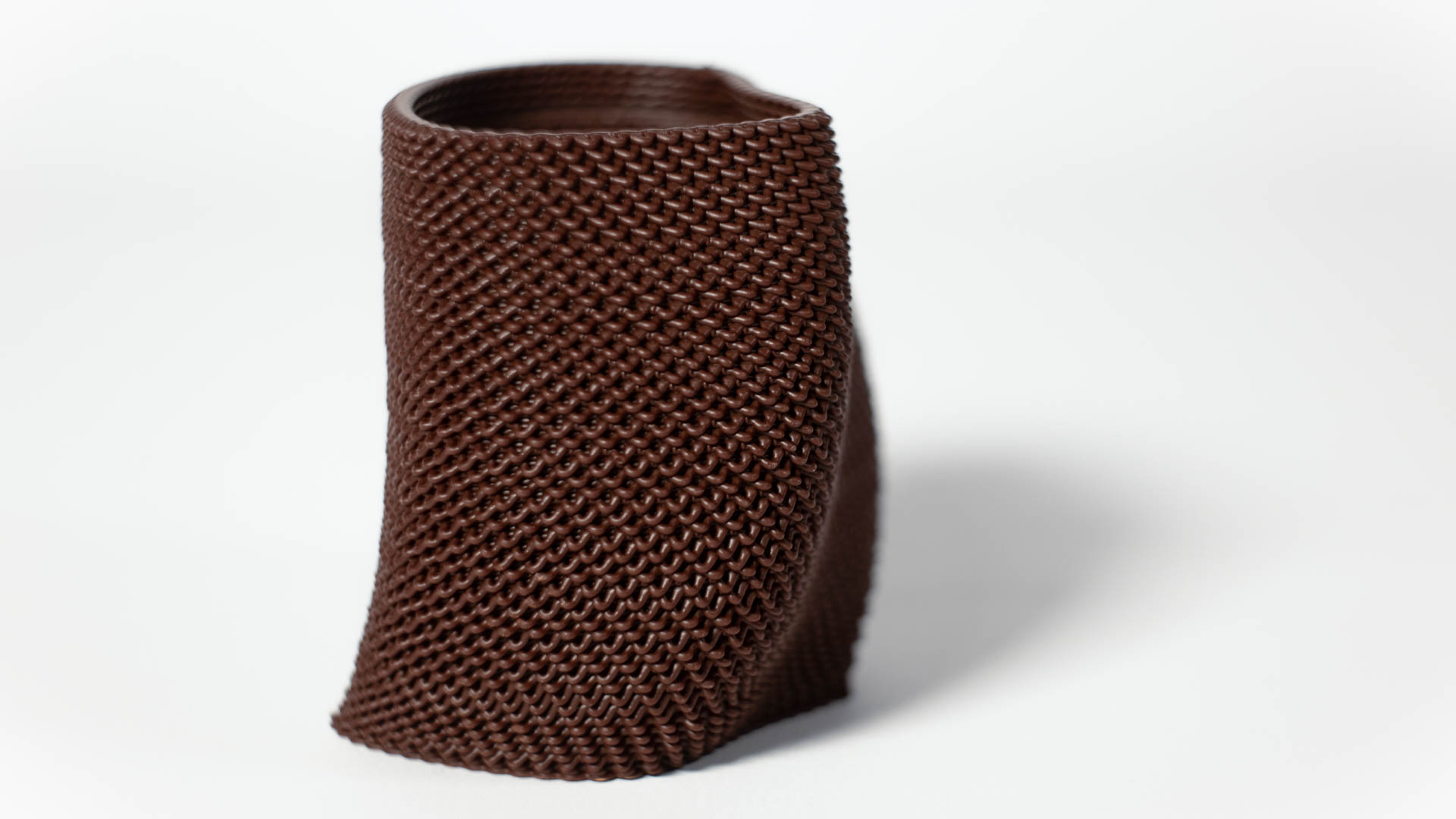 ---
Wir sind fest davon überzeugt, dass 3D-Drucken von Schokolade nicht kompliziert sein muss. Mit dem choc mate 2 haben wir den Prozess um echte kakaobutterbasierte Schokolade zu Designen und zu Drucken so weit vereinfacht, dass jeder damit zurecht kommt!
Start shaping the future of chocolate now!
präzise
Wiederholbarkeit in jeder Schicht, jedem Druck und jeden Tag.
einfach zu verwenden
Kein manuelles temperieren nötig.
rationell
Effektivere Produktion dank einem großen Druckbett.
zuverlässig
Denn Sie können andere Aufgaben erledigen als dem Drucker zuzuschauen.
grenzenlos
Wenn Sie es sich vorstellen können, können Sie es auch umsetzen.
leise
Extrem leiser Betrieb, um auch neben dem Drucker entspannt arbeiten zu können.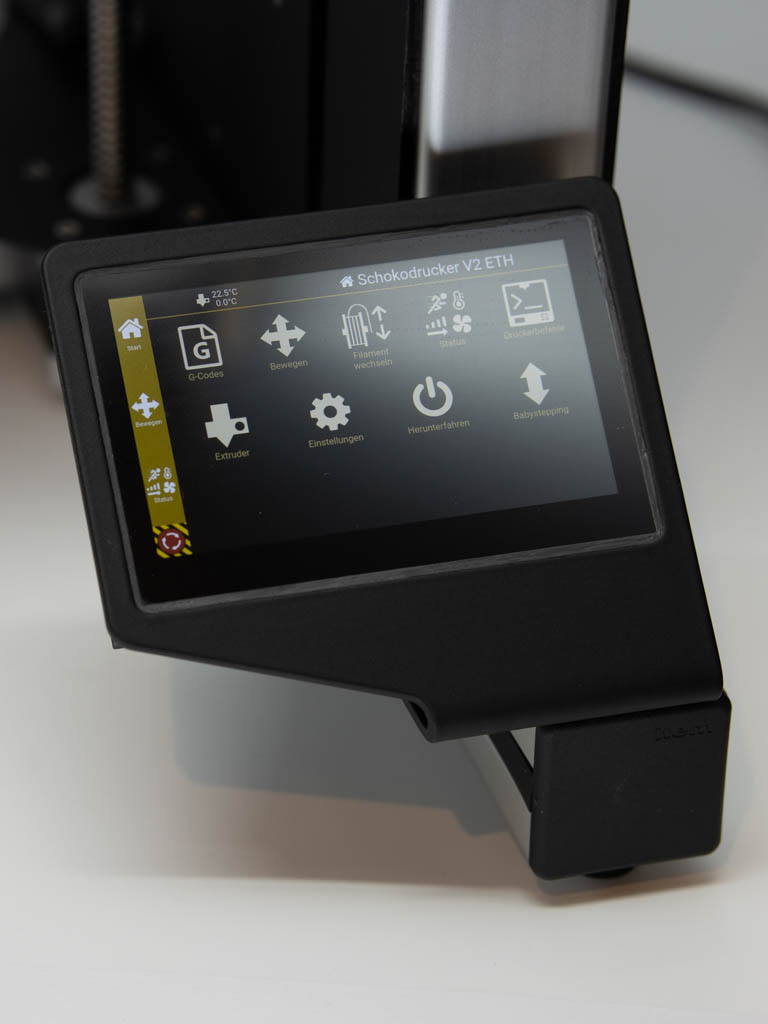 Nach dem Riesen Erfolg unserer Crowdfunding-Kampagne in 2018, haben wir beschossen es zu wiederholen.
Schon damals haben wir unseren ersten Schokoladendrucker verkauft, und seit dem fragen Kunden immer wieder danach.
Deshalb haben wir uns entschlossen die zweite Generation zu entwickeln, welche die Benutzerfreundlichkeit und das Design auf ein neues Level hebt.
Auch unsere zweite Kampagne war ein risen Erfolg mit Unterstützern aus der ganzen Welt.
chocolate³
Korbinianplatz 2
85737 Ismaning
Deutschland
besonderheiten
was den choc mate besonders macht
Wir sind fest davon überzeugt, die beste Lösung zum Drucken echter Schokolade anzubieten. Aber was macht uns besonders?
Wir heben etliche unsere Drucker der ersten Generation für über 3 Jahre intensiv in der Produktion verwendet und diese kontinuierlich weiter entwickelt. Mit der Zeit haben wir gelernt, dass viele Kunden nicht nur an unseren Schokoladendrucken interessiert sind, sondern selbst drucken möchten.
Deshalb haben wir die zweite Generation unseres choc mate's entwickelt.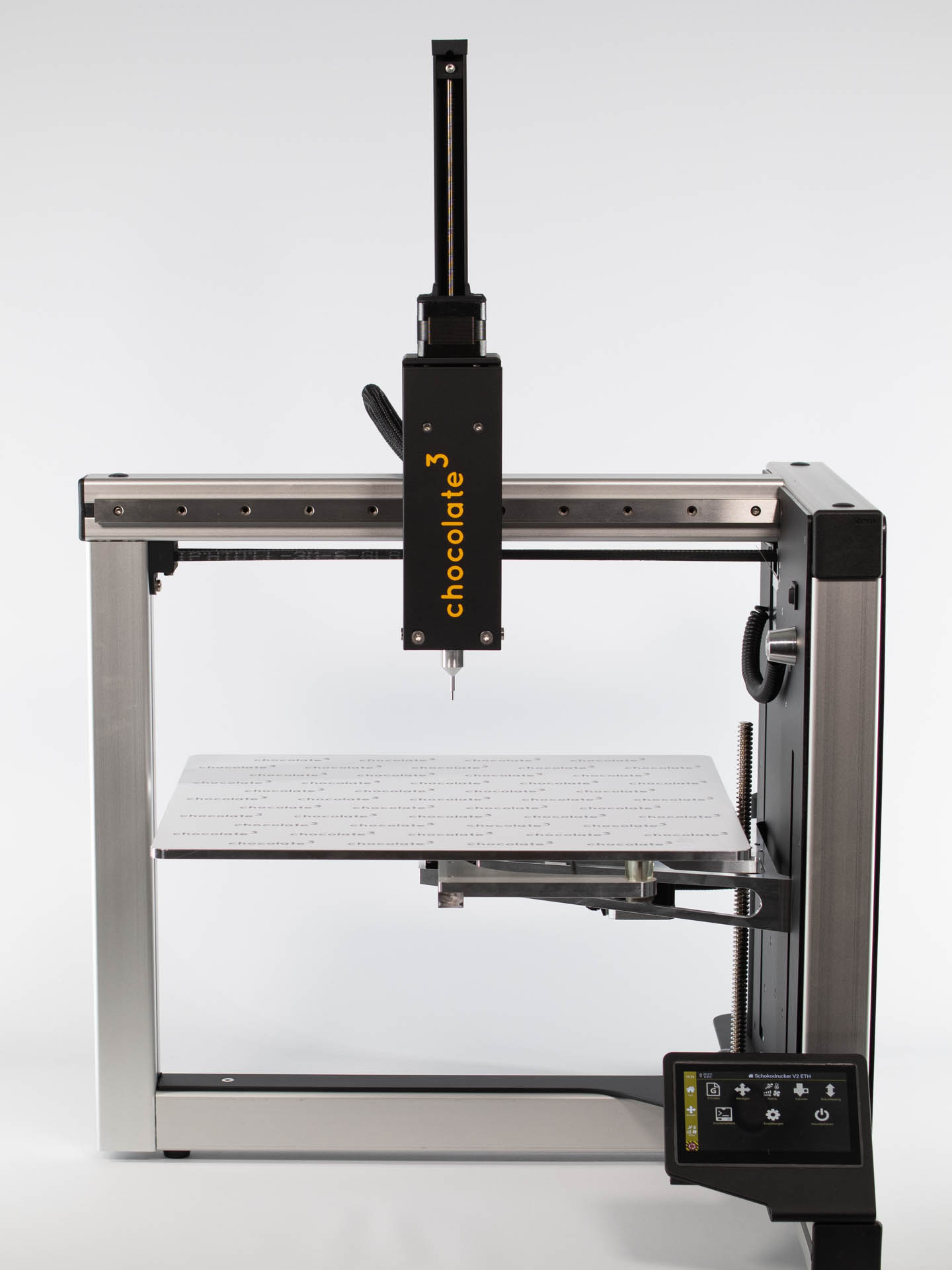 made in germany
Entwickelt und gestaltet in Deutschland. Gebaut und getestet bei uns im Haus. Alle Partner und Zulieferer möglichst regional ausgewählt.
built to last
Built with industrial grade components, the choc mate is built to withstand 24/7 use for uninterrupted production.
super silent operation
Trinamic stepper drivers keep noise to a minimum so you can work close.
designed for speed
Combining magnetic built plates and an integrated preheater with sequential printing leads to less interaction time.
food safety
The choc mate is not a modified 3D printer but designed from scratch for food safety and easy cleaning.
easy operation
No CAD, no manual slicing, and no complicated menus. The choc mate is designed to make operation as easy as possible!
precise temperature control
Two separate temperatures for precision down to 0.1° C. We will keep your chocolate tempered!
wireless connectivity
Wireless file upload and control to make things easy and keep your workplace clean.
precise
With nozzles down to 0.5 mm you can print the finest details while the printer even compensates for uneven surfaces.
automated tempering
When using our chocolate sticks no manual tempering is needed.
werfen Sie einen Blick auf unseren Beitrag im MDR
---
automated tempering
When using our chocolate sticks no manual tempering is needed. They are available in dark (vegan) , milk and white chocolate from Felchlin. On request they can also be made from your custom chocolate.
printing any chocolate
We challenged ourselves to not use any "special" 3d-printing chocolate or compound chocolate, but make it possible to use any artisanal chocolate.
---
---
on printer control
We tightly integrated a capacitive 4.3" touch display for fast, reliable and intuitive control without any extra devices.
Remote web based control from any other device will keep you flexible if needed.
based on leading components
The choc mate 2 is built with item construction profiles, misumi linear rails and machined high strength aluminium parts. It utilizses a duet3d control board and repetier server.
---
---
custom slicing
Because chocolate is not plastic, different settings are needed to achieve perfect results. This is why we created our custom designing and slicing solution.
guided interaction
Because we think a pastry chef does not need to be a 3d printing expert, we automated most steps while guiding you through the steps you might want to choose for yourself.
---
---
perfect printing
Changing nozzles usually means variation in height. To keep things simple we automatically measure the nozzle height.
chocolate bar mode
While chocolate hardens it shrinks and tends to curve. To still offer precision we optically measure the curvature and compensate for it.
---
technical specifications
All specifications are based on our working prototype and might change slightly.
We promise to update them frequently and only improve things!
340x232x160 mm
12.6 liters
---
(inactive) - 483x468x718 mm
(active) - 483x545x718 mm
---
100-240 V AC 50/60 Hz
120 W (max)
---
18-22° C for printing chocolate
5-35°C for general operation
-10-50° C for storing
---
CE and EU food safety regulations
FDA planned
---
about 17 kg
50 x 50 x 60 cm
team
meet the people behind the printer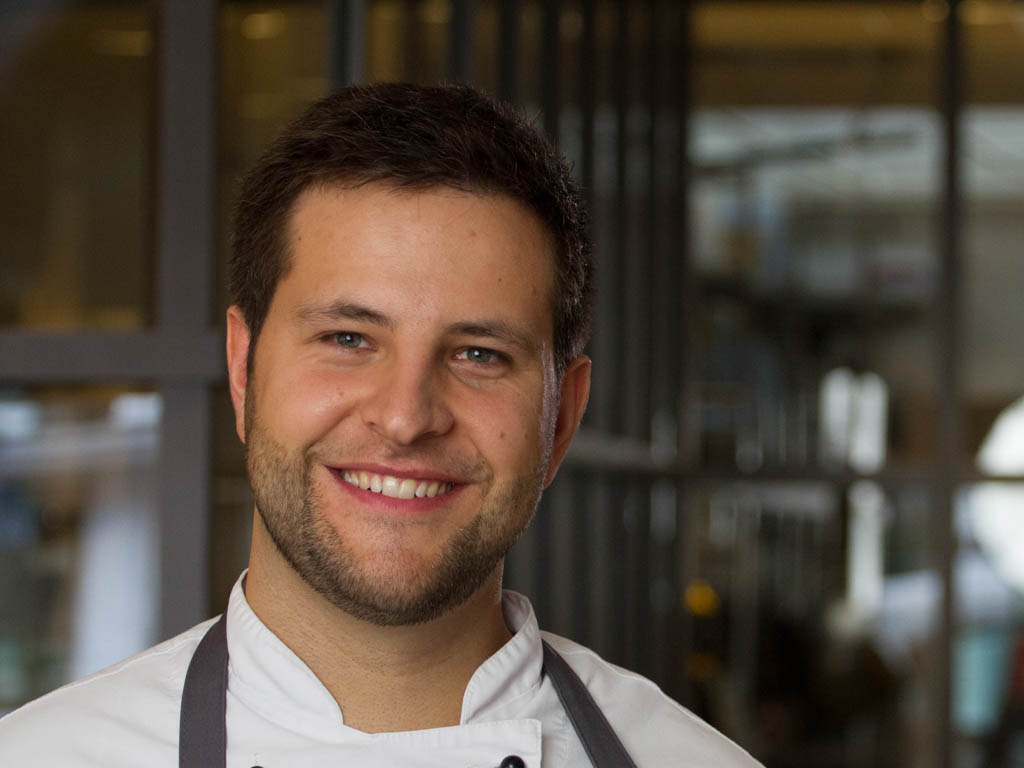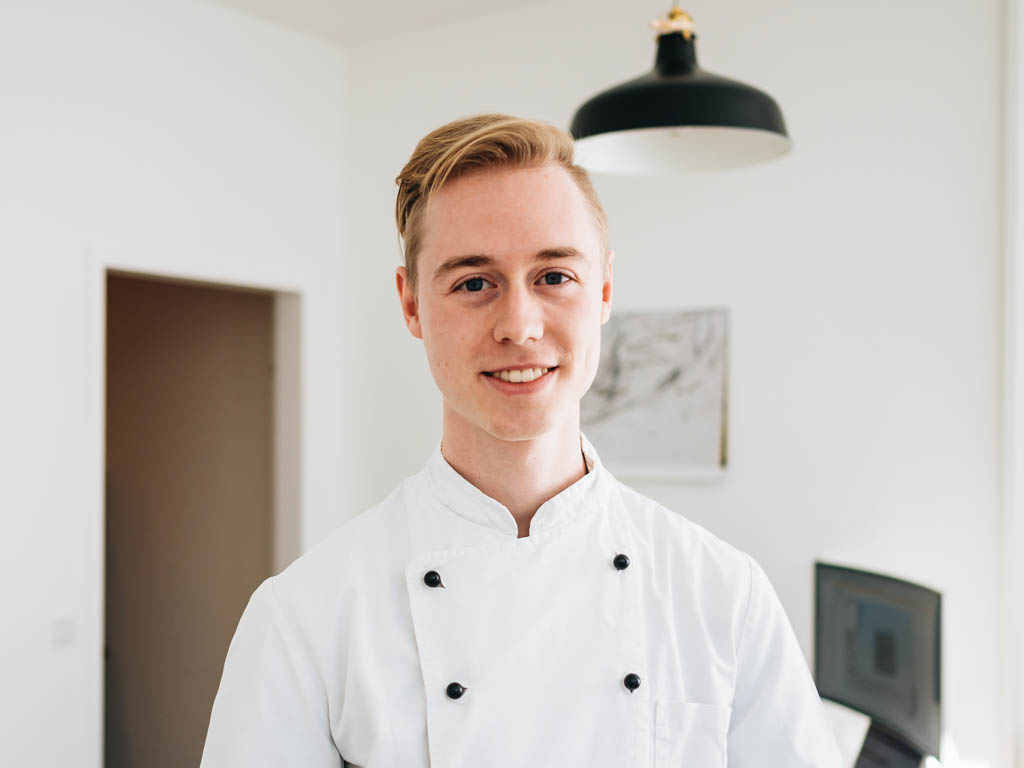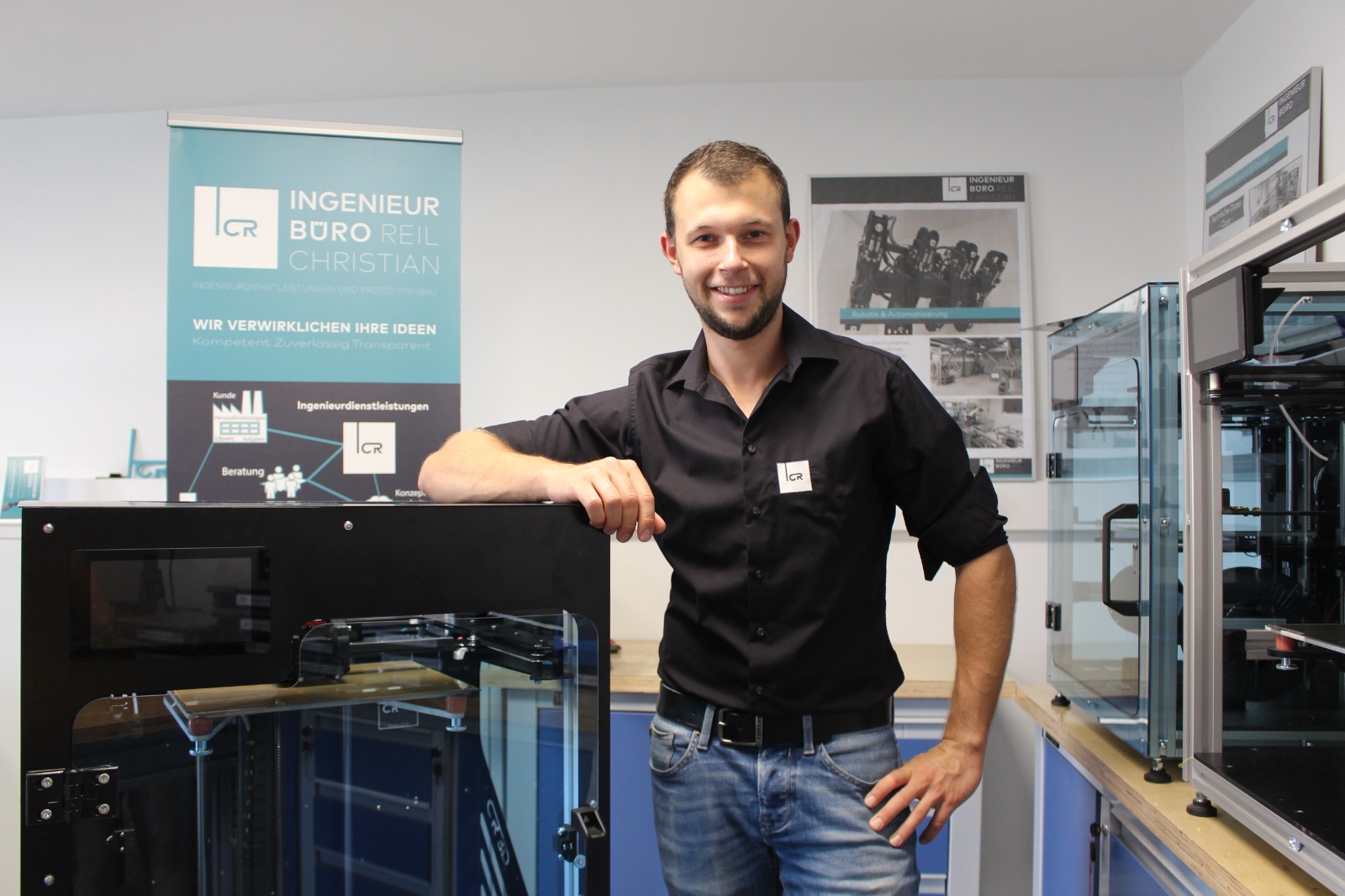 Head of CR-3D
Christian Reil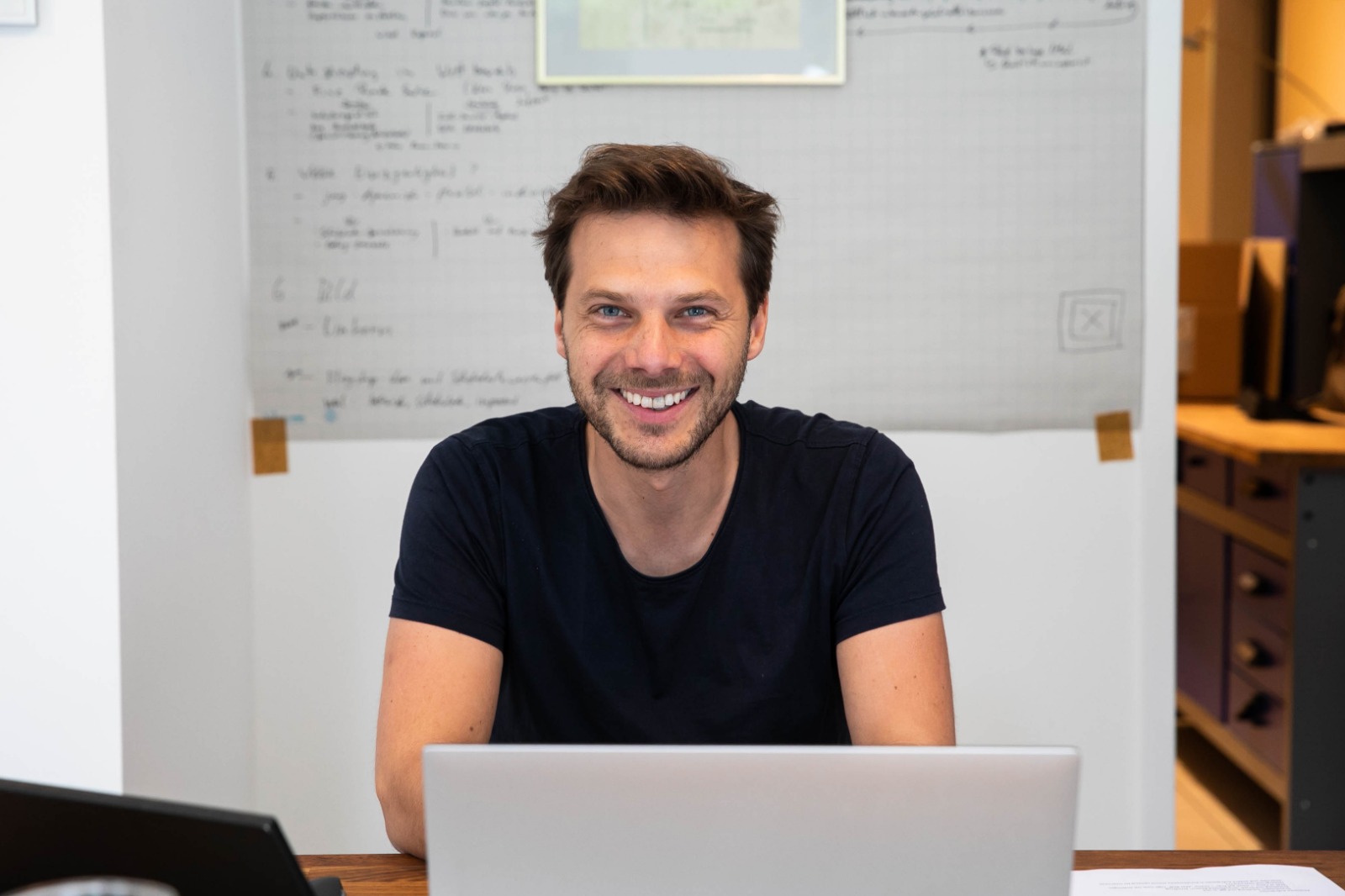 Computational designer
Simon Vorhammer